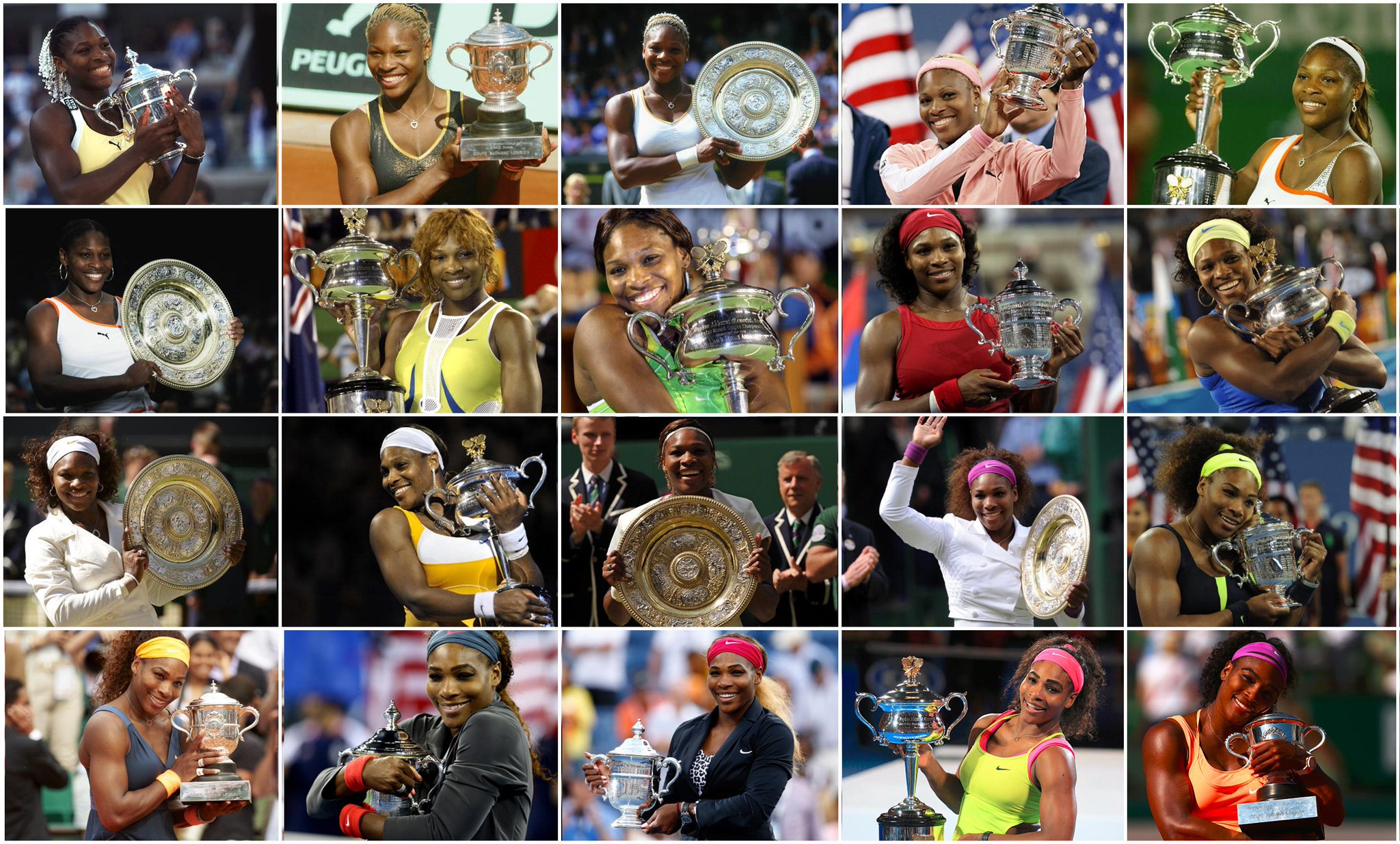 .@SerenaWilliams 20 Grand Slams 
6x @AustralianOpen
3x @RolandGarros
5x @Wimbledon
6x @USOpen
"It seems a little bit like a dream," Williams told reporters. "Like, is this really my life? Is this really happening right now? So yeah, it's really kind of weird."
But as the score suggested, this was no walk in the Bois de Boulogne — a park close to Roland Garros — for Williams against the Czech. The way the tournament unfolded for the 33-year-old, perhaps it should have been expected.
Williams did the almost unthinkable by blowing a 4-1 advantage in the second set and trailed 2-0 in the third.
She recovered, to no one's surprise, and now only Graf has more majors in the Open Era at 22. With Williams going strong in her early 30s, Graf's record is under serious threat.