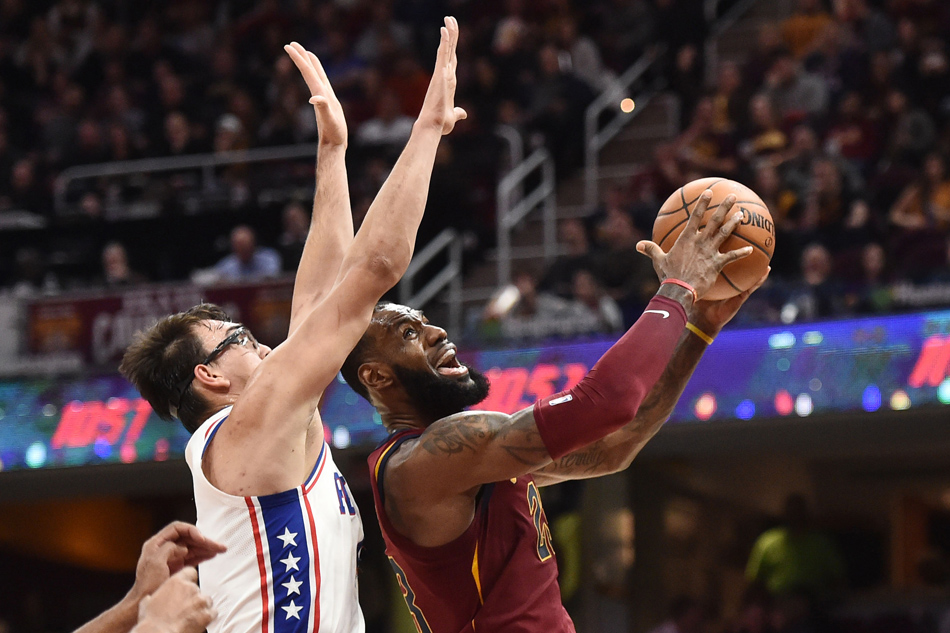 LeBron James posted his third triple double of the season and 58th of his career as the Cleveland Cavaliers defeated the Philadelphia 76ers 105-98 on Saturday night.
James had a hand in Cleveland's final 22 points of the game as he finished with 30 points, 13 rebounds and 13 assists in 39 minutes.
James' late-game productive streak is the most points scored or assisted on for any player this season to close out a game.
"That's a crazy stat," said James. "I didn't know that, that's for sure.
"I don't need to score to be productive and to help win a game. I just stay with it. I was able to get to the free-throw line tonight. I was able to get some rebounds and my teammates made some huge shots for me."
Jeff Green, Kyle Korver, and Dwyane Wade all came off the bench to score 13 points each. Jae Crowder tallied 12, including a clutch three-pointer from James with 40 seconds left for a 104-98 lead.
J.J. Redick and Robert Covington led Philadelphia with 19 points each. Covington was hurt trying to save the ball out of bounds with 68 seconds remaining and did not return.
J.R. Smith moved ahead of Kobe Bryant (1,827 three-pointers) for 12th place on the NBA's all-time three-point list by draining two from beyond the arc Saturday for Cleveland.