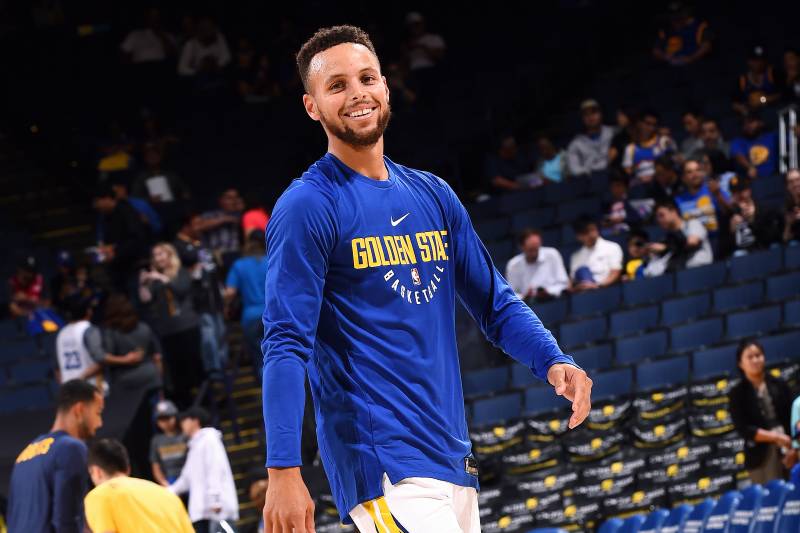 After the NBA and National Basketball Players Association announced changes to the All-Star Game on Tuesday, some of the league's top stars shared their thoughts on the new format.
Golden State Warriors guard Stephen Curry told ESPN's Nick Friedell he's a fan of the changes:
"I think it's great for the game to kind of spice it up a little bit. Give the fans a little bit more interest in how the teams are going to unfold. It's great to follow how the 24-man rosters are voted on by the fans and the coaches but now there's another element of mixing the East and the West and giving different combinations of guys out there on the floor."
Cleveland Cavaliers forward Kevin Love agreed with Curry: "I like the format, I think it mixes things up. I think in some way it will make it more competitive and also it will be interesting to see who picks who."
The new All-Star Game format features teams selected by two captains, who will be the top vote-getter from each conference in fan ballotting. There will be no conference affiliation and the teams will be playing for a charity in Los Angeles where this year's All-Star weekend is being held.
Richard Jefferson, who plays with Love in Cleveland, didn't seem to care about the changes to the NBA's annual midseason showcase.
"It's whatever," Jefferson said. "You change things up, it doesn't do anything, it doesn't change anything. Picking once or twice or East vs. West, it's not as competitive as it once was, so you're doing something to change it because it's really kind of a joke."
NBA commissioner Adam Silver was disappointed with the level of play in last year's All-Star Game, which featured a record-breaking 374 combined points between the Eastern Conference and Western Conference teams.
Silver told reporters that he didn't think the game should be "playoff intensity, but the guys should be playing."
Warriors star Draymond Green said the new format "adds some more excitement" and "it's a fantastic idea."
There's additional intrigue to see what the team captains will do when they are filling out their squad. Curry said if he were to be named one of the captains, his first choice would "probably" be one of his Golden State teammates.