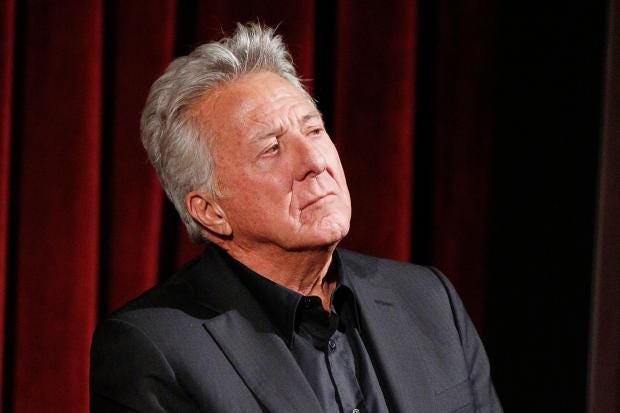 Oscar-winning actor, Dustin Hoffman has been accused of sexually harassing an intern on the set of one of his films in 1985.
Anna Graham Hunter, a writer, says that when she was 17, Hoffman groped her and made inappropriate comments about sex to her.
She told The Hollywood Reporter: "He was openly flirtatious, he grabbed my ass, he talked about sex to me and in front of me."
Hoffman has now apologised following the allegation. He said he was sorry if he "put her in an uncomfortable situation".
In a statement to the magazine, the 80-year-old actor  said: "I have the utmost respect for women and feel terrible that anything I might have done could have put her in an uncomfortable situation. I am sorry. It is not reflective of who I am."
Hoffman is the latest in a string of Hollywood higher-ups to be accused of abusing power and sexually harassing women