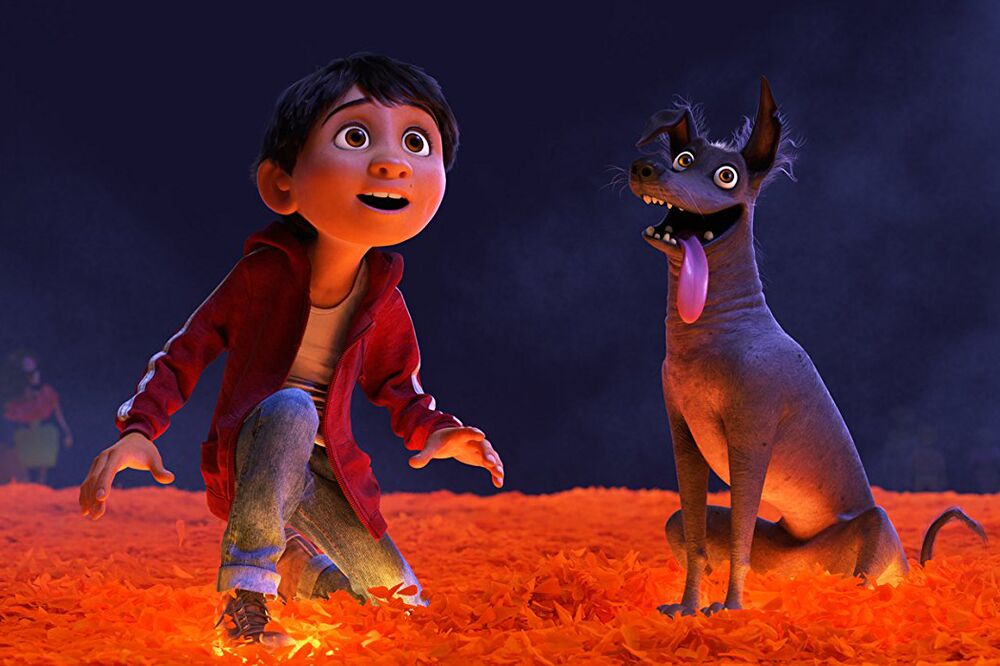 Walt Disney Co. could own the month of December again. It's already taken the first step, with the animated "Coco" on top for the second weekend in a row.
The Pixar feature, based on Mexico's Day of the Dead holiday, collected an estimated $26.1 million in theaters in the U.S. and Canada, ComScore Inc. said in an email Sunday. That just missed an estimate of $26.5 million by BoxOfficePro.com.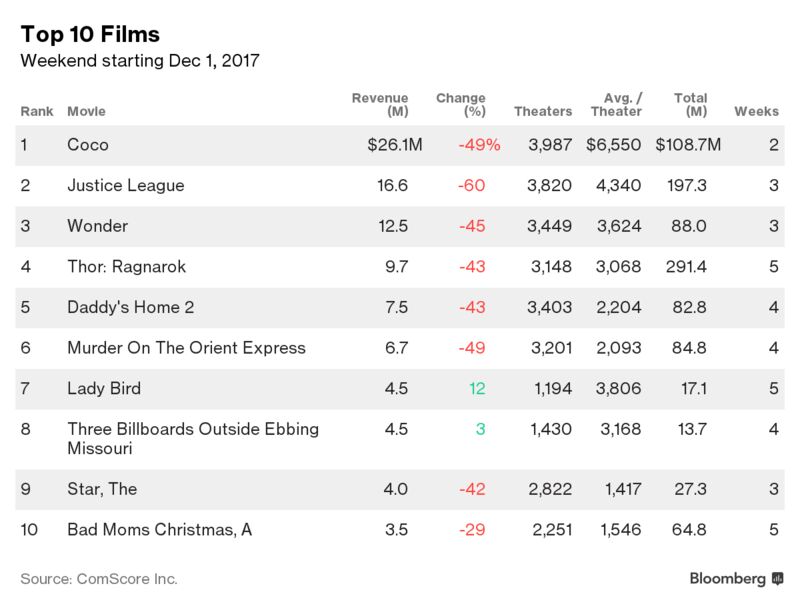 The movie dominated a weekend without new wide releases. At this time of year, Hollywood is focused on unveiling smaller art-house movies that compete for awards like the Oscars. "Coco" will face little competition until Dec. 15, when Disney introduces what could be its biggest movie of the year: "Star Wars: The Last Jedi." The eighth installment in the saga of the Skywalker family is likely to rule the box office for the rest of 2017.
"Coco" now has generated an estimated $280 million worldwide, ComScore said.
Last year, Disney won each weekend in December thanks to the one-two punch of "Moana" and "Rogue One: A Star Wars Story."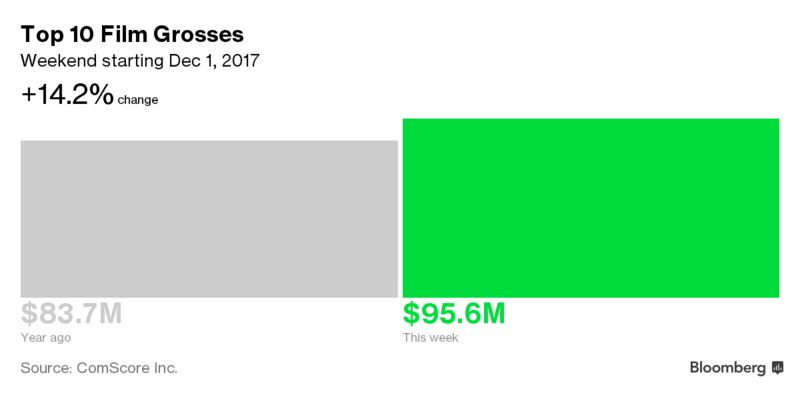 Warner Bros.' latest superhero offering, "Justice League," placed second over the weekend with an estimated $16.6 million, versus the $17.2 million forecast by Box Office Mojo. Another returning film, "Wonder," was third with $12.5 million, compared with Box Office Mojo's $14 million estimate.